Over the past 20 years, Professor John Swales and other members of the North American Butterfly Association have used the meadow areas at Greenview and Pioneer Nature Area for their annual butterfly counts.
Professor Swales reports that there are approximately 55 species of butterflies observed at Greenview.
Frequently seen butterflies include:
Peck's Skipper

European Skipper

Town-edged Skipper

Wood Nymph

Cabbage White
Clouded Sulphur

Pearl Crescent
Monarch
Orange Sulphur
Wood Satyr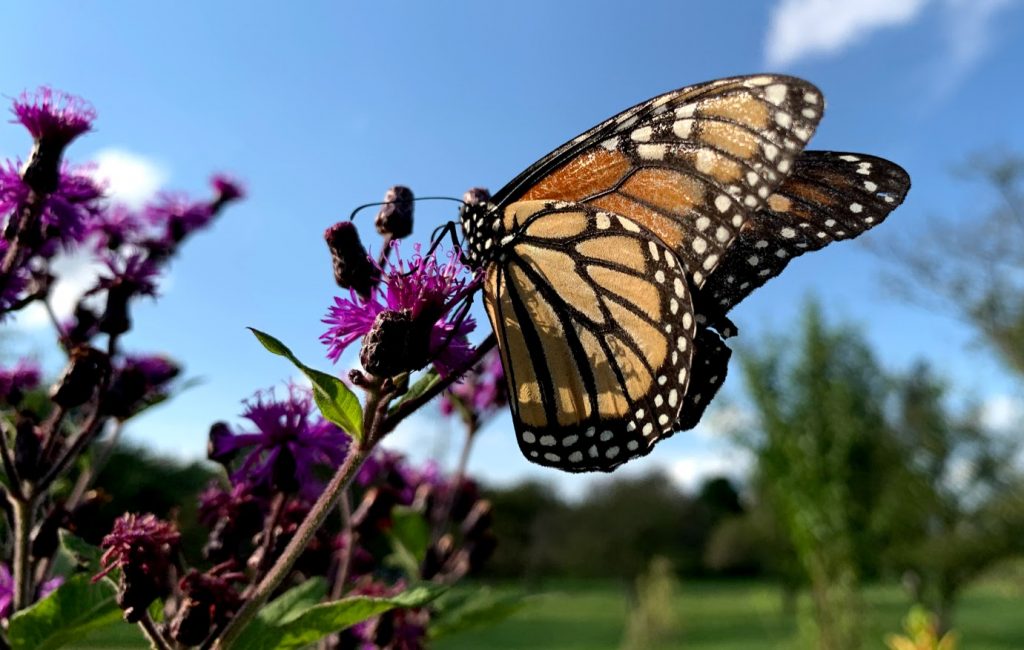 The annual study reports that butterfly populations observed from year to year at Greenview and Pioneer Nature Area are fairly stable. However, continued meadow management is important in order to stop the encroachment of woody invasives.
As part to annual meadow maintenance program, the Friends of Greenview Pioneer Nature areas are planting native plants such as Black Eyed Susan, Primrose, prairie grasses and other wildflowers to improve habitat or the butterflies.
Please watch for these and other butterflies as you walk through the meadows and the Pollinator Garden.